Notice the wind and rain.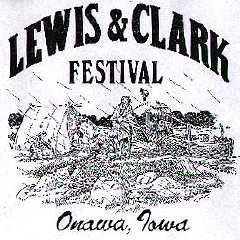 06/19/2001: Onawa, IA
Lat: 42°2.864'N
Long: 96°9.744'W
Elev: 1049.9ft
49.10 mi. 11.4 mph 4.19.02 hr.
Heavy Weather
Lewis & clark campground, near a seemingly man-made lake...
The day began in rain -- and last night's storm brought a tornado ten miles north of us to a small town called herman, ne, just a bit shy of where we had intended to camp.
The weather has been, if anything, a constant concern on this trip: how hot is it? How hot will it be? Will it rain? Will it lightning? Is that a head wind or a tail wind?
It is the one aspect of the environment that cannot be manipulated, only considered and cautioned against.