Mushroom Cloud (((HearingVoices))) Radio Special
Tales from the Atomic Age
Hosted by Larry Massett
"Enola Alone"- Antenna Theatre talks to bombing pilots and survivors.
"Atomic Age"- two decades of WMD in popular songs & speeches.
"Downwinder Diaries"- Life near 1950s nuclear test sites.
"Wild Dreams of a New Beginning"- from poet Lawrence Ferlinghetti.
"What Are You Afraid Of?"- Scott Carrier asks Americans.
"Atomic Platters"- cold war cuts from Conelrad.
"Enola Alone" by Antenna Theater. The air war from the perspecitive of World War II bomber pilots, Japanese and English bombing survivors, and Colonel Paul Tibbets, pilot of the Enola Gay mission over Hiroshima.
"Atomic Age" by (((HearingVoices))). An audio document in political speeches and popular songs of our changing attitudes towards weapons of mass destruction; starting with the bombing of Hiroshima, August 6 1945.
"Downwinder Diaries" by Claes Andreasson. Personal accounts of people downwind from the Nevada and Utah nuclear bomb tests in the 1950s, when the big red clouds drifted across the desert and into their towns.
"Wild Dreams of a New Beginning" by Lawrence Ferlinghetti. "A Pacific tidal wave a mile high sweeps in. Los Angeles breathes its last gas> A poem produced for radio by Erik Bauersfeld (Bay Area Radio Drama), with sound design by Jim McKee (Earwax), and original music by Wieslaw Pogorzelski.
"What Are You Afraid Of?" by Scott Carrier. Americans across the country answer the question: What do you fear?
"Atomic Platters: Cold War Music from the Golden Age of Homeland Security" compiled by CONELRAD.com Selections for the CD/DVD set including Slim Galliard's "Atomic Cocktail" (1945), versions of "Jesus Hits Like an Atom Bomb" by Lowell Blanchard & The Valley Trio (1949) and by The Pilgrim Travelers. "Old Man Atom" by The Sons of the Pioneers (1951), and 1950-60s Civil Defense public service announcements.
"Page One" by Lemon Jelly. The story of the Big Bang, with a beat.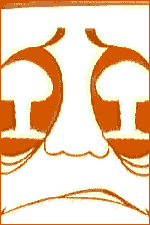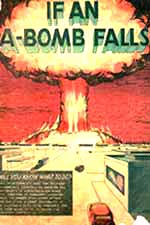 ---
WEB RESOURCES: Producers

CONELRAD.com- Atomic Platters


Antenna Theatre- Receive Transform Transmit


Earwax- Productions


Erik Bauersfeld- One of These days (or Nights)


Lawrence Ferlinghetti- Beat Page


Scott's- All Things Carrier


Claes Andreasson- Downwinder Diaries


Claes Andreasson- AmberPineStudios


Lemon Jelly- .KY


Larry's- Medium is the Massett
WEB RESOURCES: Bombs & Poems

Answers.com- Hiroshima and Nagasaki


White Sands Missile Range- Trinity Site


The Exploratorium- Remembering Nagasaki


Paul Brian- Nuke Pop


Lawrence Ferlinghetti- City Lights
This special was mixed by Robin Wise of Sound Imagery. Executive Producer is Barrett Golding. (((HearingVoices))) specials are crafted from new and classic radio shows. Funders include the Corporation for Public Broadcasting and National Endowment for the Arts.
Audio / Scripting © the producers & (((HearingVoices)))
These specials are Free to all public stations (via Creative PR)