Backroads
A (((HearingVoices))) Radio Special
Audio excursions from the early eighties
Five traveling stories from public radio's past
Hosted by the independent producers who made them
• "Navajo Pentacostalists"- Scott Carrier attends a native service.
• "Cross My Path"- Jay Allison trails an animal rescuer across L.A..
• "Road Ranger"- the Kitchen Sisters track an auto-mechanic/American hero.
• "Fifty Miles Out of Gerlach"- John Rieger samples small-town life.
• "Trip To the Dentist"- Larry Massett takes a nitrous-oxide fueled 'trip.'
SHOW DESCRIPTIONS: Segments in the Special (=)

Fifty Miles Out of Gerlach by John Rieger(8:21)
"I'm John Rieger in Berkeley, California. Back in 1983, looking for some adventure, such as can be had with a microphone and a tape recorder, I found my way to a very small town, in the middle of a very flat place. If was a place so flat that a team of Brits had shown up with a jet-propelled car, aiming at the land speed record. But the weather was steadily inclement. The car never put in an appearance. And after a week of some very uncertain encounters with the locals, I came back with a very different story."

Still © Virtual Guidebooks 360° VR Tour of Gerlach, Nevada
"Since I produced this story, the world has slowly been finding its way to Gerlach, Nevada. I don't what's become of the people I recorded: Red or Whitey or Helen Thrasher. But the band is still there, playing the town theme-song, and complaining bitterly about the riff-raff that the Burning Man Festival brings to town every year. So this story is getting to be an old snapshot in the public radio album -- and album I hope will continue to add new pages."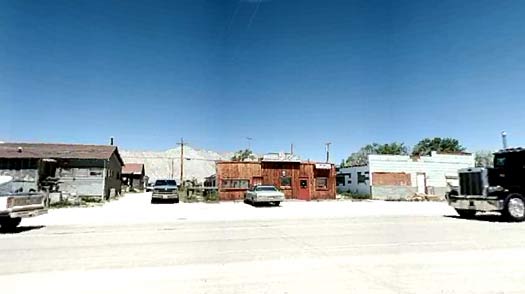 Still © Virtual Guidebooks 360° VR Tour of Gerlach, Nevada


Virtual Reality- Panorama of Gerlach, Nevada


Producer- John Rieger, Audiographer


Festival- Burning Man Project in the Black Rock Desert

Audio/Text © John Rieger
Photos © Virtual Guidebooks
---
---
---

Navajo Pentacostalists by Scott Carrier(9:15)
"This is Scott Carrier. I'm an independent producer in Salt Lake City, Utah. I produced this story in 1984. My method in those days was to drive around and talk to people, ask them what they were doing. This story began with a hitchhiker I picked up on the Navajo reservation."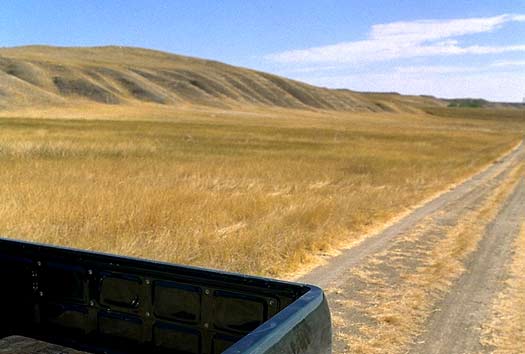 Scott's Pick-up on the Prarie
"I made this story for Weekend All Things Considered, with funding provided by the National Endowment for the Arts... they actually gave me money to drive around and find stories, back in the good old days. It was an opportune time because Alex Chadwick was producing the Weekend show then, and he'd play everything I gave him. Now the NEA has changed, NPR has changed, but I still want to drive around and talk to people. Ce la vie."

Producer- Scott Carrier: All Things Carrier, From Afghanistan, Green River Stories
Audio/Text/Photo © Scott Carrier
---
---
---

Road Ranger The Kitchen Sisters(15:45)
"His calling card reads: 'To the Rescue. The Road Ranger. Champion of the Stranded Traveler. Bloodhound of Breakdown.' We're the Kitchen Sisters, Nikki Silva and Davia Nelson, in San Francisco, where we produce Lost & Found Sound. "The Road Ranger" is the first piece we ever produced, and the first story of ours that aired on National Public Radio. We spent Fourth of July weekend in 1979 on patrol, in holiday traffic, with the Road Ranger in his Ford Ranchero pick-up, laden with 700lbs of vehicle saving devices on a windy stretch of California highway."
above- The Road Ranger's card

left- Los Gatos' fearless Road Ranger
keeps an eye on the Santa Cruz Highway
(file photo- Los Gatos Weekly-Times)
"We made every mistake in the book on this story. Our microphone cord was 25-feet long, and the Road Ranger kept running over it when we were on patrol in the Santa Cruz Mountains. As we recorded him changing a fuel pump, oil spurted out over Davia's white pants. We learned how to edit, mix, and pitch a story to NPR, all in this piece. The Road Ranger was a people's hero; a man with aspirations and a vision. He's one of those people who inspired us to tell stories about people with passions and obsessions; people who have a vision for making the world a different, better place."

Article- "Road Ranger, aided many needy travelers" Los Gatos Weekly-Times April 15 1998


Producers- The Kitchen Sisters of Lost & Found Sound

Audio/Text/Photo (card) © The Kitchen Sisters
Photo (Road Ranger) © Silicon Valley Community Newspapers
---
---
---

Cross My Path Jay Allison(7:53)
"I'm Jay Allison on Cape Cod. For a few years in the eighties, I traveled around talking to people for my series, Animals and Other Stories. The 'Other' stories were the people I was talking to. Our conversations were ostensibly about wolves, bugs, snakes, killer whales... but more than the lives of those creatures, the stories were about the intersection of our lives with theirs... about how we collect them, breed them, love them, kill them... Sometimes the stories were about how we SAVE them, like this one."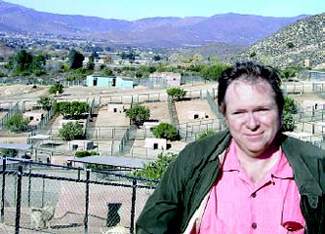 Photos from "Gimme Shelter" The Magazine of Santa Clara, January 2003

"I recorded Leo Grillo in 1988. Now his organization, D.E.L.T.A. Rescue, is the world's largest animal rescue shelter. The radio piece was called 'Cross My Path.' In a way, that's how many of us independent producers find the stories we tell in public radio. We ask them to cross our paths. We try to make ourselves open to the stories not being told, the ones lying quietly amid the din of information... then we try to tell those stories in a way that respects the subject and the listener: you. That's the idea anyway, and sometimes it works."


Film- "The Rescuer" Leo Grillo Productions


Producer- Jay Allison of Transom.org


Article- "Gimme Shelter" The Magazine of Santa Clara


D.E.L.T.A. Rescue- Dedication & Everlasting Love to Animals

Audio/Text © Jay Allison
Photos (above center) © The Magazine of Santa Clara
Stills (above left) © from "The Rescuer" © Leo Grillo Productions
---
---
---

Trip to the Dentist Larry Massett(7:28)
"I'm Larry Massett and I live in Cabin John, a little town about 10 miles up the river from Washington DC. In this town there are all kinds of different people: lawyers, writers, rednecks, investment bankers, carpenters, veterinarians, a bunch of guys who make pizza, and one guy who makes sushi. But there are no dentists. You have to plan well ahead of time, and think long and hard before you go to a dentist around here. That's my excuse anyway. And...the excuse for taping this trip to dentist? Well, that's the great thing about radio. You don't have to have to have am important topic. All you need is a microphone, imagination and... some teeth."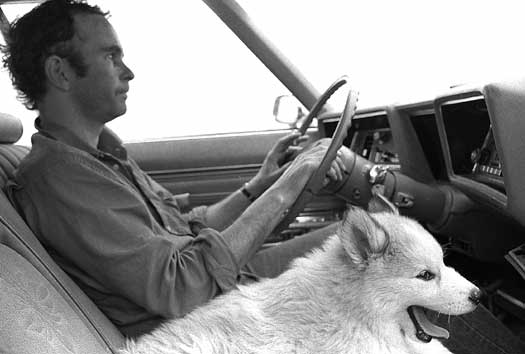 Larry & Bo Chasing Stories, circa 1984
"This trip to the dentist was produced a good twenty ago, in a studio with three reel-to-reel machines; you may have notice the technology wasn't always up to the concept. You can do a lot better now on your own computer at home. And I hope you will."

Producer- Larry Massett: Long Day on The Road, Foreign Ladies Dot Com
Audio/Text © Larry Massett; Photo © Scott Carrier
---
---
---
This "Backroads" special was mixed by Robin Wise, with music by Racket Ship. Executive Producer is Barrett Golding. HearingVoices.com specials are crafted from new and classic radio shows. Fundors include the Corporation for Public Broadcasting and National Endowment for the Arts.